Engagements
During his 14 year career as an Internet innovator, Jeff has been intimately involved in the formation, launch, and growth of several multi-million dollar initiatives. Some examples include: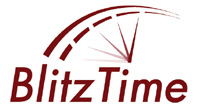 First of its kind integrated web / telephone based "speed networking" platform that enables users to attend networking mixers without leaving their home or office. To date, the site has hosted over 8,000 conversations and generated over 150 audio testimonials from satisfied members.
ArmyProperty.com makes it easy for active and deployed service personnel to find information on tens of thousands of items; and to track those items across their organizations. The site is used by thousands of organizations each month to manage, research, and acquire critical items of property.
Co-founded company in 2004 - and quickly achieved strategic goals to dominate Destination Wedding industry (~16% of all weddings). Developed technology infrastructure to manage ~200 client specialists, and marketing systems to attract 200+ new client couples per month. Website currently handles millions of dollars in client bookings per month, and was ranked #149 on the 2008 INC 500.

Founded marketing analytics company Conversion Associates in 2005. Integrated web and VOIP based tracking tools into the "Conversion Dashboard" to address the growing demand for marketing accountability.
Co-Founded IT Consultancy OEC in 1995, built it to $3 million in revenue and a $10 million acquisition by C-bridge / Excelon. Clients included Thomson Financial and State Street. Company launched with no outside financing (except for Visa and Mastercard :-).