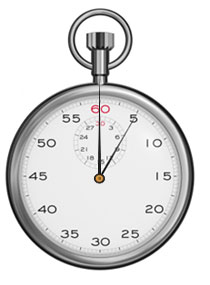 When I was learning the nuances of web marketing back in 2004, one lesson that really hit home came from direct response guru Dan Kennedy.  Oddly enough, it had nothing to do with "marketing" per se, and everything to do with what happens in your company after the marketing has done its job of bringing someone to your website, your telephones, or your place of business. His message was simple…
"Get Your House in Order, or Don't Bother Spending on Marketing"
While most marketers focus their time solely on trying to get traffic on the cheap, the smart ones (according to Kennedy) focus on efficiencies at every step of the process. Does the traffic convert into leads? Are the leads followed up with promptly? Are the people managing the phones moving leads forward, or stopping them dead in their tracks? Do the sales and ultimate product experiences work?
Although all of these questions seem obvious on the surface, it is a rare company that thinks of marketing in the context of all of these at once. And yet - the more you increase your backend efficiencies, the more you can spend on marketing up front while achieving the same cost per lead / profit margin on the backend. And ultimately…
Whomever can pay the most for advertising (because they have the highest backend efficiencies) will clobber their competition in all media.
Think about it for a second. Just say you and I compete, and you are twice as efficient as I am in your backend processes. What this means is, if I can afford to pay $50 to acquire a customer, you can afford to pay $100. You will not only beat me in the media we compete on, you will also be able to buy higher priced media than I will (while still being profitable) - and since higher priced media often has greater reach, you will be able to drive growth faster than I will. Your operational efficiencies will allow you to clobber me in the marketing arena all day long.
Now for some brass tacks…
So all of this sounds great in theory - but what are some examples of back-end processes that are often overlooked and have huge sway on conversion and profitability?  Well - let's go with lead followup for starters…
A study commissioned by MIT on the correlation of lead response rate to ultimate success uncovered some pretty stunning results:
MIT Lead Response Management Study
In the study, it was shown that web leads that are followed up within 5 minutes have a 4X better chance of success than those followed up with after 10 minutes. After 30 minutes, the differential was 21X.
How many companies do you know that follow up with web leads within 5 minutes of receiving them?
In my own experience, I've had a few companies over the years call me within 5 minutes of filling out a web form - and come to think of it, those were the ones I ended up doing business with! The ones that called after 45 minutes were calling me about something that was "ancient history" in my mind.
On the flip side - how many companies do you know that are tight enough on their lead handling process that they respond this fast? It's clearly possible - and obviously a good idea. But alas, very few companies think about this part of the process - or any other part of the critical backend - when they are thinking about "marketing".
The Bottom Line: Your next marketing breakthrough could come from your backend processes.